Ensuring the security of airports in this day and age is part of the global fight against terrorism. Although "conventional" security issues are still present within these giant airport structures,  today's threats and constraints, related to the increase in terrorism, make security officers defenders of both national integrity and French territory.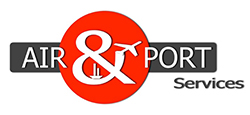 To respond to the challenges of the industry, the men and women of Air&Port Services receive specific training, at the end of which they are
certified and approved by both the Prefect and the State Prosecutor. In addition, they must undergo periodic training as part of their follow-up
training.
TAMARIS SECURITE PRIVÉE applies
systematic self-monitoring measures.
Screening, escort of sensitive shipments or cargo, transport of dangerous, high-value and confidential . goods, etc. are part of the everyday business of the men and women working in Air&Port Services.
But their role also involve the protection of senior officials, VIPs or individuals who are prime targets for attack, or more simply incivility, malicious acts, etc.
Malicious acts and incivilities
Air&Port Services officers are also trained to deal with anti-social behaviour of all kinds, ranging from theft and insults to behaviour deemed inappropriate. Just like soldiers of the Opération Sentinelle (Sentry duty), the Air&Port Services teams conduct patrols intended to deter, control and reassure.
CNAPS n° AUT-095-2117-10-12-201770630914